New York City June 24, 2019
When your mind can only handle insect-sized thoughts, DO INSECT SIZED TASKS.
behold, the micro-blog rides again.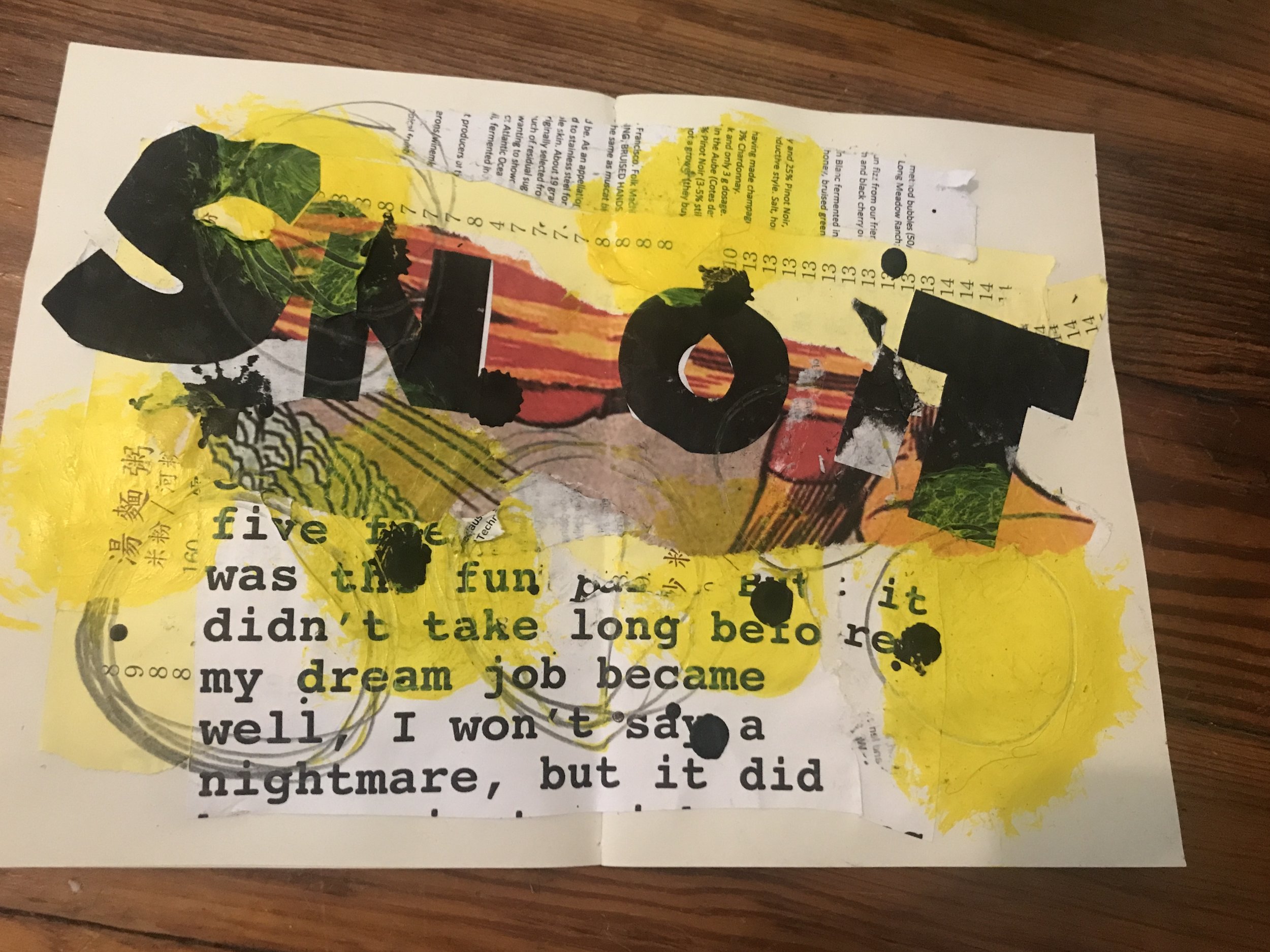 -----------------------------------------------
As the world burns, as I am stuck on this island, not a desert island but one chock full of distractions, it is necessary to start sharing and communicating.
3 things 1,2,3,4
something I am currently working on

a REASON to be CHEERFUL

something that mends the (always) broken world
FIRST OF ALL: here's a studio shot of in progress text/storytelling painting. Those are one foot by one foot canvases. They're primed with courier text, the way Chardin would prime a canvas with a grey/blue underpainting. The bigger one is a big old wood door with the content of some ancient email wallpapered on it. That one is called ANXIETY OF INFLUENCE.
3. What can we do today, right now, to help mend the world?